Frequently Asked Questions
Do you ship internationally?

I ship to many countries outside of the united states, however it is helpful to look at your country's list of shipping/import prohibitions prior to messaging me or buying. A lot of countries do not allow the import of jewelry, unfortunately.

No UK or Northern Ireland shipping at the moment due to new VAT regulations.

I will ship to EU countries, but customers are responsible for paying all custom and VAT fees.
How do updates & drops work?

I release collections or add to already existing collections at least once a month. I will always post a week in advance about the date and time of the update.

Updates are first-come, first-serve on my website. To have the best chance of getting what you want, do the following:

♡ Set an alarm

♡ Make an account on the site or Shop Pay beforehand

♡ Pay with Apple Pay or Shop Pay. I do not accept PayPal - sorry!
What are shipping times like?

♡ Processing Time:
Typically orders are processed within 1-5 days for premade items. Made-to-order items are processed within 1-3 weeks, or as stated in the descriptions. Please read each product description for more accurate processing times!

♡ Shipping Time:
Orders are usually shipped 1-5 days after processing time. Transit time varies based on location, holidays, and carrier delays. Please read Shipping Policy for more info.

Valley + Vetiver is not responsible for lost, stolen, or damaged packages. Please read about Route Package Protection insurance on the next question!
What is Route Package Protection?

Route Package Protection is a third-party insurance company. At checkout, you have the option to buy package insurance (usually $1.15 USD) for your order. This will be automatically added to your order unless you turn the toggle to 'off.' Route will protect you if your package is lost, stolen, or damaged.

Although rare, all of my customers who have purchased Route Package Protection and have had issues with their package delivery were reimbursed at 100% of payment. I highly recommend Route for every purchase!
Do you offer customs & commissions?

I do not offer to make custom designs. What you see on my website is what I will make, plus whatever designs I personally decide to create in the future. Thank you for your interest, though!
What is the refund policy?

All sales are final! Due to the nature of my business and one-of-a-kind products I sell, I do not offer refunds, exchanges, or cancellations of any kind.

I do not offer refunds or replacements for lost, stolen, or damaged items unless Route Package Protection was purchased and a claim was approved through Route.

Make sure to read the item descriptions and all legal policies prior to ordering. Please do not purchase if you are not sure. Contact me if you have any questions or need assistance. ♡
Can I switch out findings?

Leave me a note at checkout to switch earring findings. The findings can be switched out for free to any of the following:

♡ Gold-plated hooks

♡ Gold-plated leverback huggies

♡ Gold-plated ball studs

♡ Gold colored clip-ons


Upgrades also available under 'shop'

♡ Gold-filled hooks +$4

♡ Rose Gold-filled hooks +$4.75

♡ Sterling Silver hooks +$4

♡ Stainless Steel ball studs +$1
Is Valley + Vetiver a sustainable business?

Although I do work primarily with clay - which is a plastic - I believe in running a sustainable business as best I can! Here's a few things I think about:

♡ Reusable and/or recyclable packaging. Everything is made of paper or reusable fabric. I encourage all of my customers to reuse and recycle their packaging!

♡ Reusing clay scraps. Once clay is mixed, fun new colors can be made to make new creations!

♡ Donating or selling materials that I can no longer use. Tools & office supplies, mostly.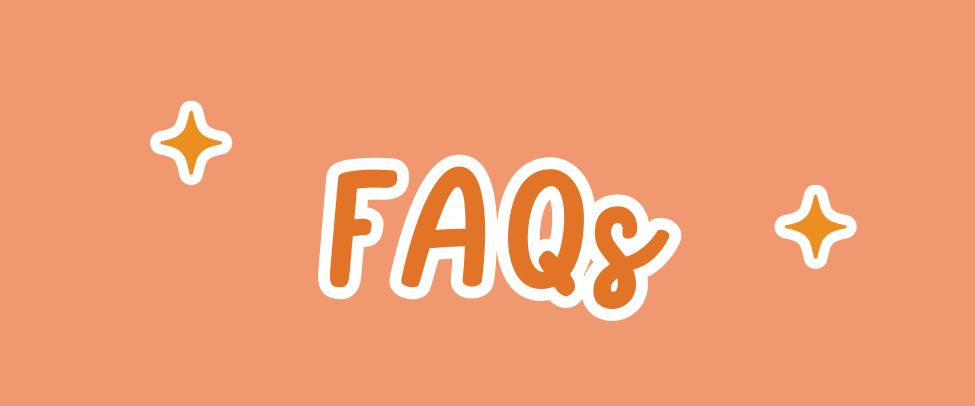 Didn't find the answer you're looking for?
Contact me and I'll do my best to answer your question!